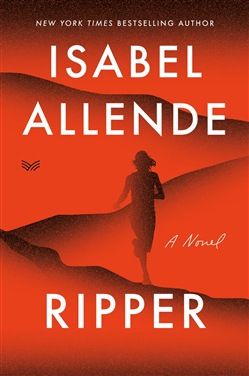 Acquista
Data uscita:
04/01/2021
EAN:
9780063049734
Prezzo:
€ 11,66
From the NEW YORK TIMES Bestselling author, a gripping murder mystery about a serial killer on the loose in San Francisco.
Indiana Jackson is 33 years old and works in an alternative medicine clinic in San Francisco that attracts all sorts of characters, some of them skeptics, who fall for her candor and humility. Her teenage daughter, Amanda likes noir literature and hopes to attend MIT, where she will be with Bradley, an old friend that she plans to marry, with or without his consent. In her free time, she plays Ripper, an online role playing game that involves solving real-life mysteries and crimes using information collected by Amanda's father, the Chief Inspector of the San Francisco police. Amanda plays the game via Skype with adolescents from all over the world and with her best friend, her grandfather Blake. Each player in the game has a virtual personality: Amanda is the game master, and Blake is her henchman; the others are Sherlock Holmes, Colonel Paddington, Esmeralda, and the psychic Abatha.
When Ripper's latest murder mystery-"the case of the misplaced bat"-begins to touch their real-world lives, Amanda and her friends know they must solve the case and find the murderer before he can strike again.
RIPPER is a true thriller, with the twists, surprises, well-placed clues, and revelations that lead to a climatic finale. A rich and generous novel, filled with humor but increasingly dark, it's a fast-paced read that grabs you right from the start and keeps you glued to the page.