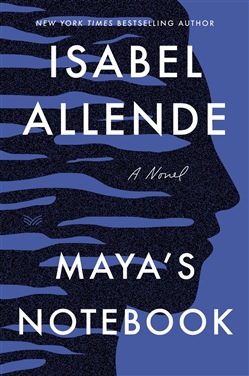 Acquista
Data uscita:
18/01/2021
EAN:
9780063049727
Prezzo:
€ 11,66
"Allende can spin a yarn with the grace of a poet."—Entertainment Weekly
AN INSTANT NEW YORK TIMES BESTSELLER, NOW WITH A NEW DEAR READER LETTER
From the New York Times bestselling author of A Long Petal of the Sea and The House of the Spirits, an enthralling and suspenseful coming-of-age story about a teenage girl who must unravel the mysteries of her past in order to save herself.
Nineteen-year-old Maya Vidal grew up in a rambling old house in Berkeley with her grandmother Nini—a force of nature whose formidable strength helped her build a new life after she emigrated from Chile in 1973—and Popo, an African-American astronomer and professor whose solid, comforting presence helps calm the turbulence of Maya's adolescence.
When Popo dies of cancer, Maya comes undone and turns to drugs, alcohol, and petty crime. When she becomes lost in the dangerous underworld of Las Vegas, Maya becomes caught in the crosshairs of deadly warring forces. Her one chance for survival is Nini, who helps her escape to a remote island off the coast of Chile. Here, Maya tries to make sense of the past to discover the truth about her life and her family, and embarks on her greatest adventure: a journey of self-discovery and forgiveness.