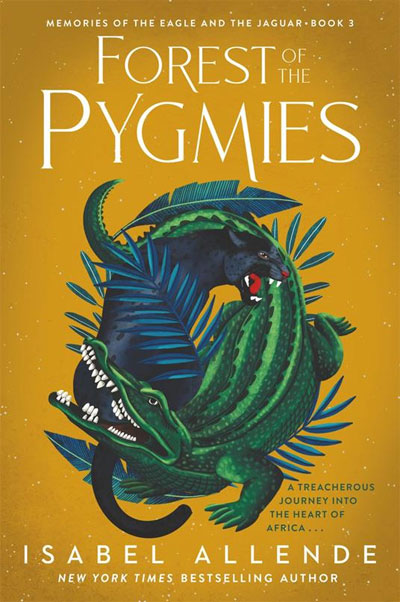 Acquista
Editore:
HarperCollins USA
Collana:
Memories of the Eagle and the Jaguar
Data uscita:
04/01/2021
EAN:
9780063062955
Prezzo:
€ 10,22
Once again Alexander Cold and his indomitable journalist grandmother, Kate, are braving the mystical unknown, this time in the heart of Africa. Along with Alex's friend Nadia Santos and a photographic crew from International Geographic magazine, they have travelled to Kenya to work on an article about the continent's first elephant-led safaris. But when a missionary approaches their camp in search of companions who have mysteriously disappeared, Alex, Nadia, and their group find themselves embarking on a dangerous mission to Africa's equatorial forest to aid a clan of Pygmies. For the Cold expedition is the tribe's last hope for survival in a world where poaching, corruption, and slavery run rampant.
Forest of the Pygmies is the concluding volume of acclaimed author Isabel Allende's celebrated trilogy, which begins with City of the Beasts and continues with Kingdom of the Golden Dragon.